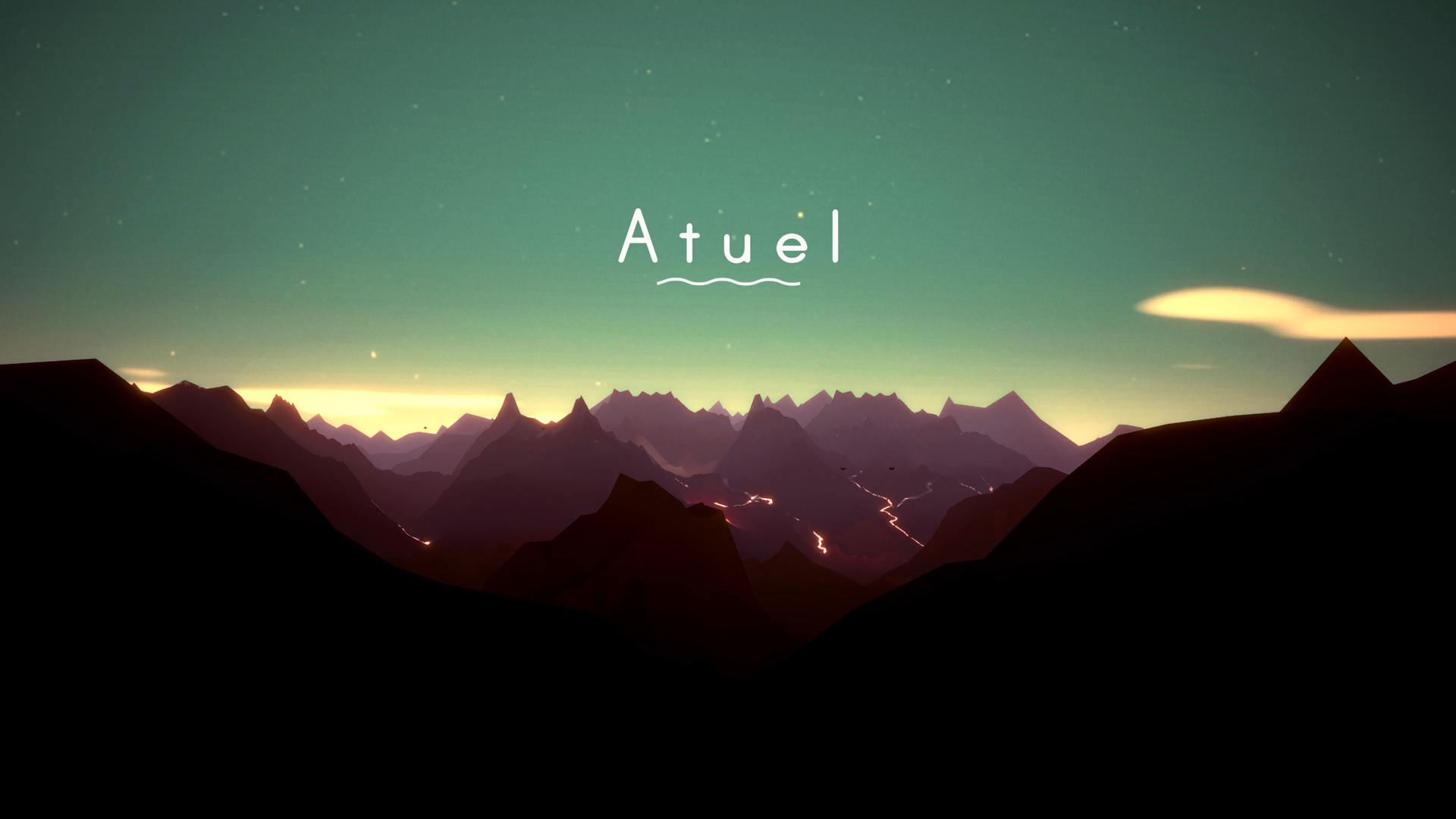 Atuel
Atuel won an award! | ¡Atuel ganó un premio!
---
English
We exhibited Atuel at the Argentine Videogames Expo (EVA) this past weekend and were blown away by the response from the public! The booth was constantly busy both days with hardly a moment in which someone wasn't playing the game. We were surprised that despite the chaotic amount of people in the venue, the loud noise, and the screens everywhere, most people who played the game put on the headphones and were able to get in the zone and play it all the way through, from beginning to end. We thought, given the environment, it'd be a hard sell to get people to play a 20-30 minute meditative game like Atuel, but most people came away and told us they had a great experience with the game.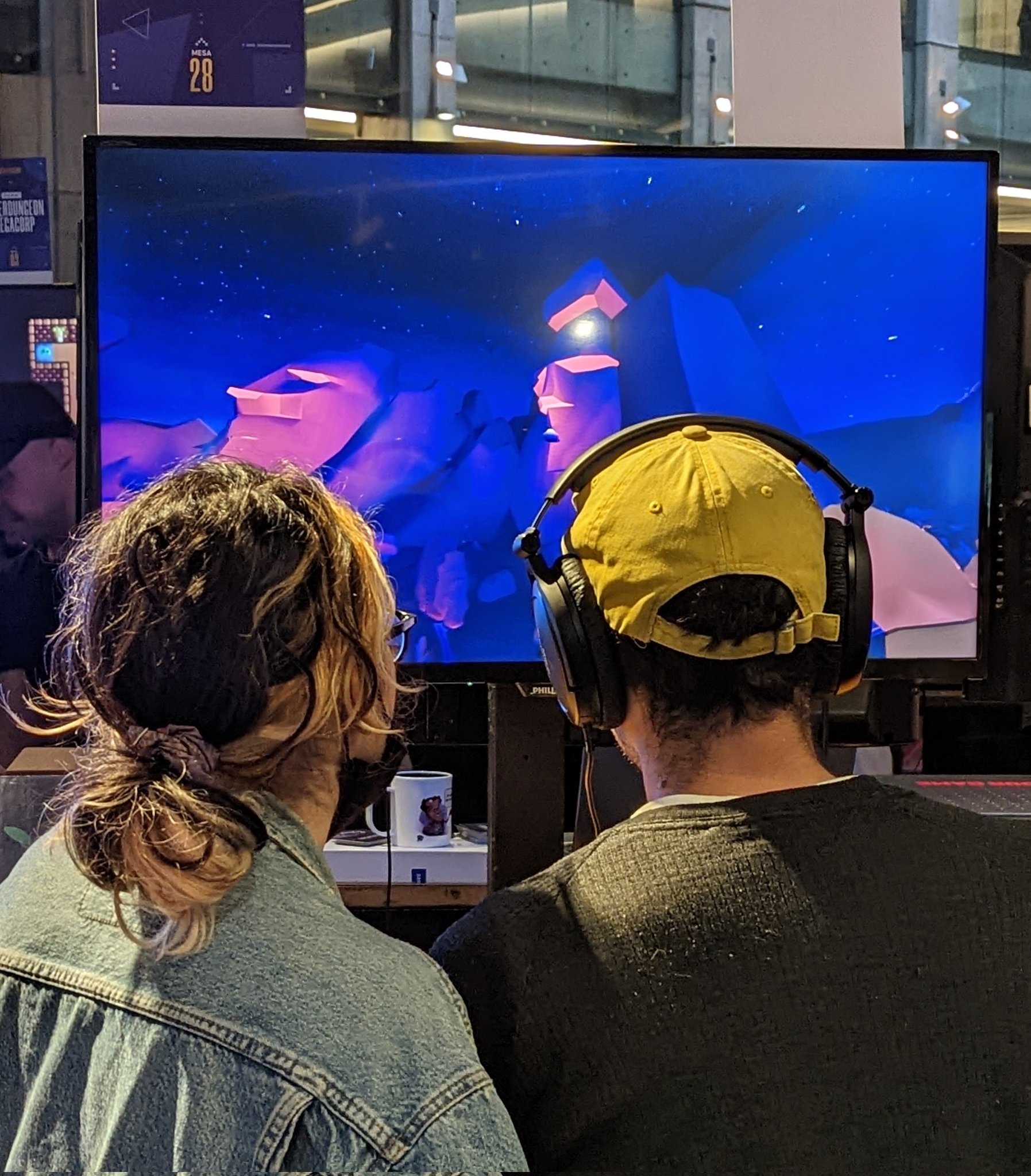 Atuel was also awarded EVA's Most Original Game Award, one of the two awards the game was nominated for! (The other was Best Narrative.)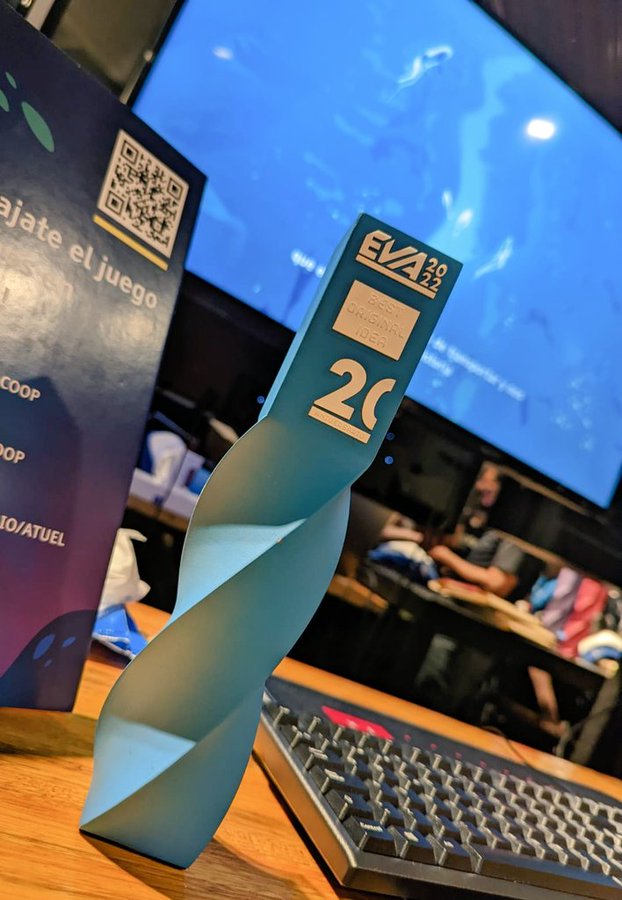 Español
Este último fin de semana exhibimos a Atuel en la Exposición de Videojuegos Argentinos (EVA) y quedamos muy sorprendides por la recepción muy positiva por parte del público. El stand de Atuel estuvo siempre ocupado, con muy pocos momentos en los que alguien no estaba jugando al juego. Nos sorprendió que a pesar del caos, la cantidad enorme de gente, el ruido y las mil pantallas, la gente venia, se ponía los auriculares, y lograba entrar en onda y jugarse el juego entero. Pensábamos que iba a ser difícil, dado el ambiente, que la gente quisiese jugar un juego meditativo y reflexivo de 20-30 minutos, pero la gran mayoría nos dijeron que tuvieron una muy buena experiencia y que se emocionaron.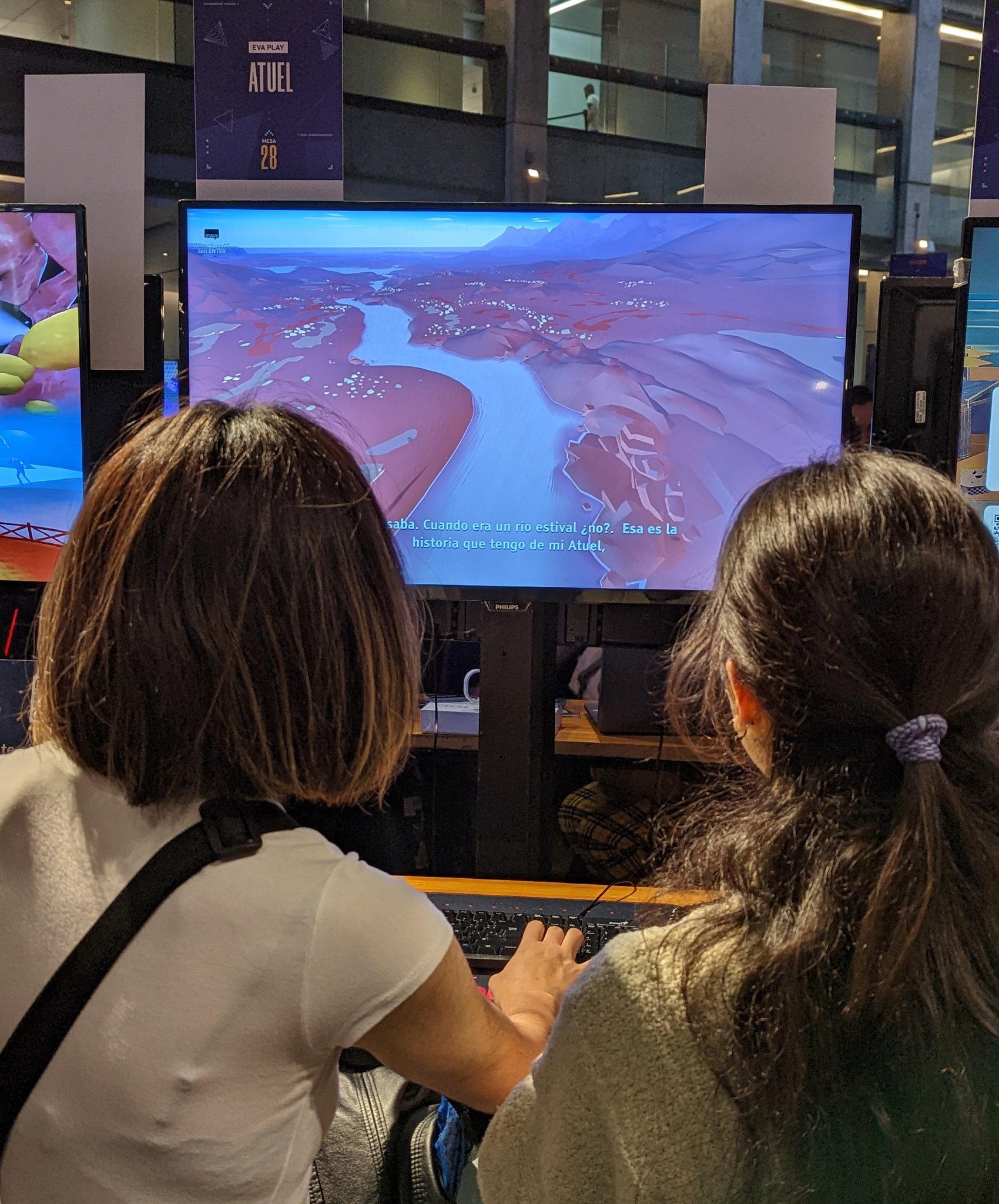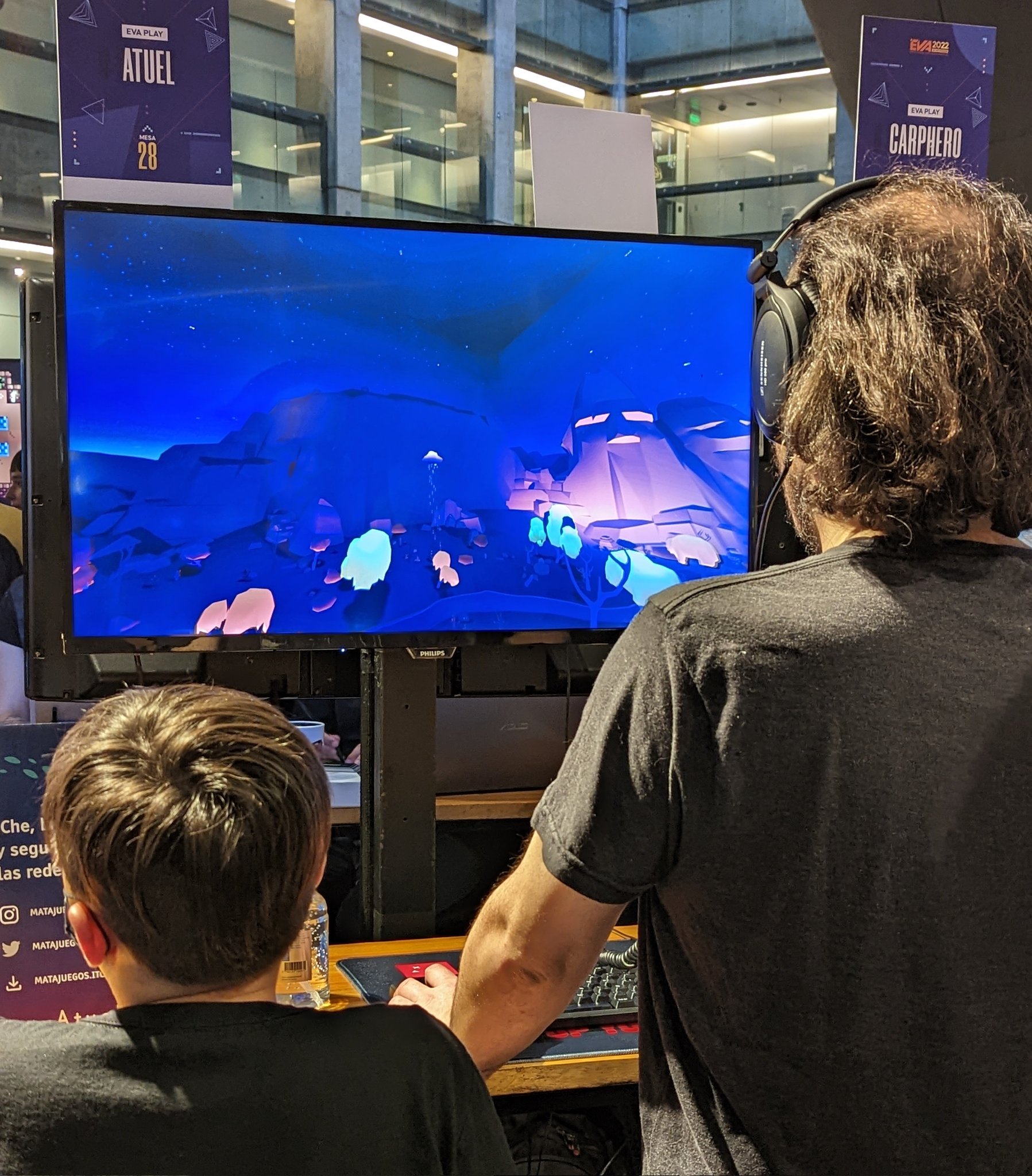 Atuel también ganó el premio de la EVA a Mejor Concepto Original, uno de los dos premios a los que estaba nominado. (El otro era Mejor Narrativa.)